Exam results
Publication of written exam results:
Languages: German, French Spanish, Italian, Russian: 01.02.2020, at 12.00 hrs
INSTRUCTIONS for checking your score for the written part of a foreign language Certificate examination
Please log on to your USOSWEB account
Go to the tab
MY USOSWEB
Open Student Test Results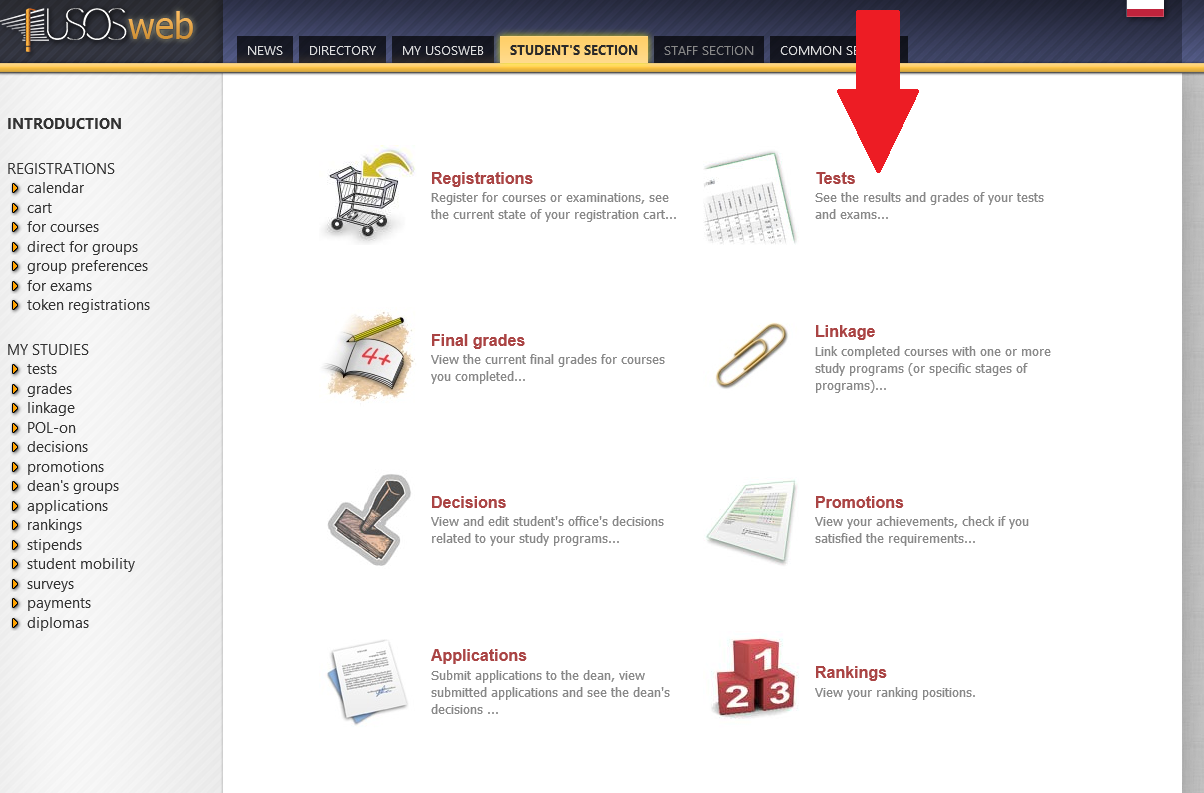 – SHOW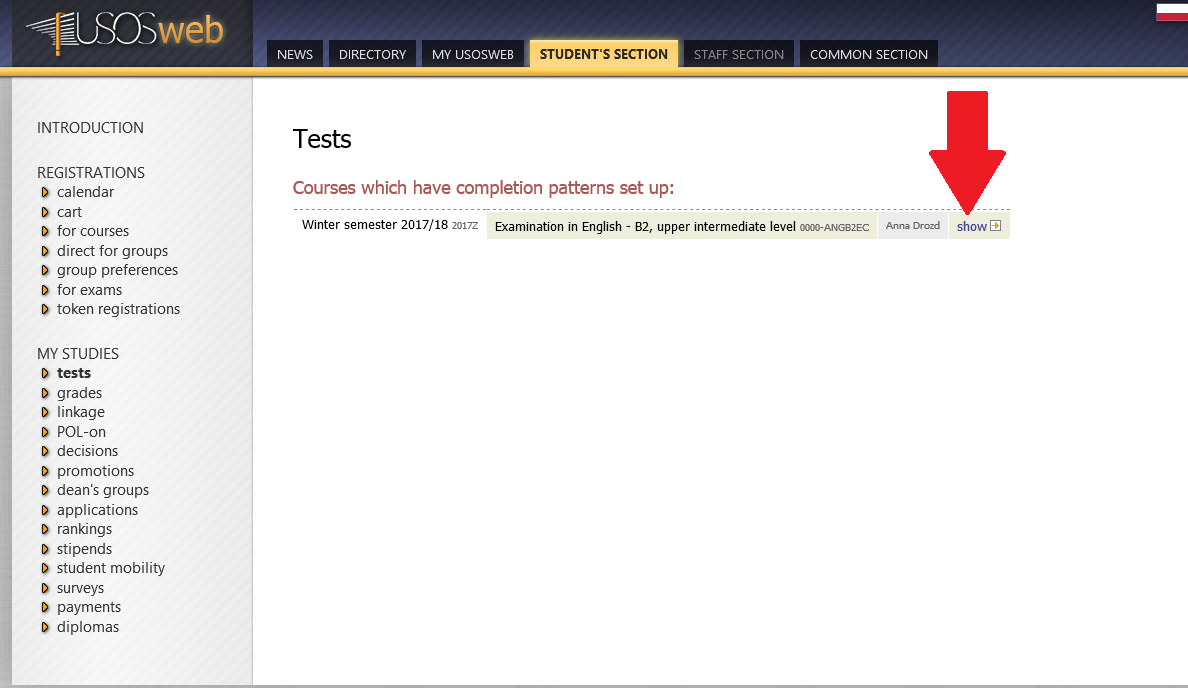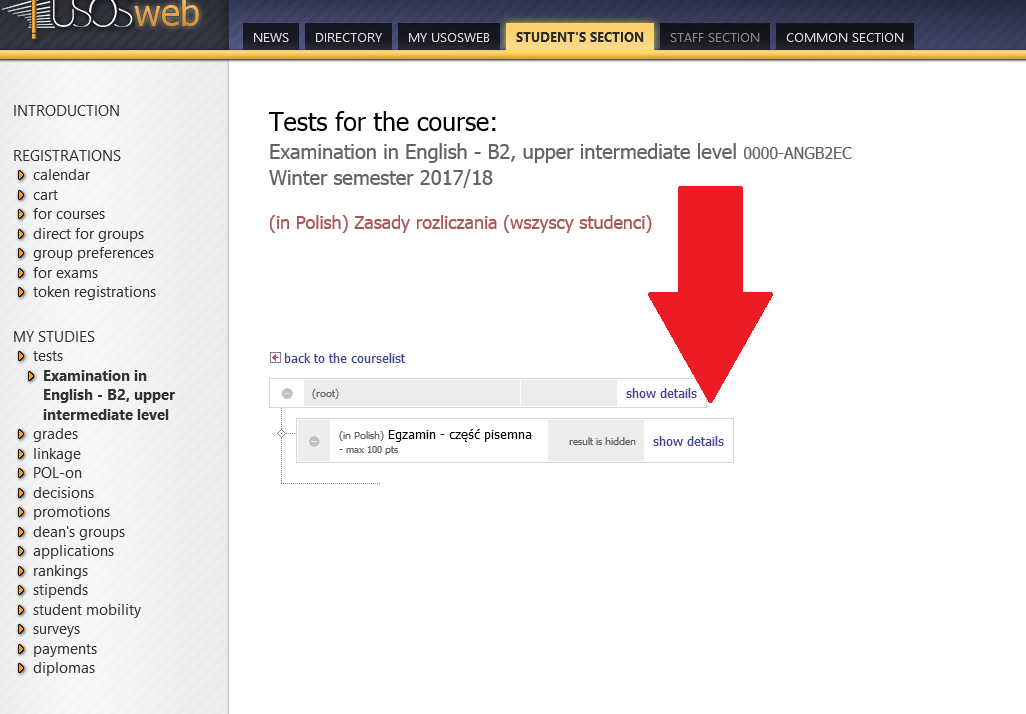 DETAILS – Here you will find the date and place of the oral exam if you have scored at least the minimum required to proceed to the oral.  This applies for all Certificate examinations EXCEPT B2 ENGLISH.  Students taking B2 ENGLISH need to register individually for the oral exam.